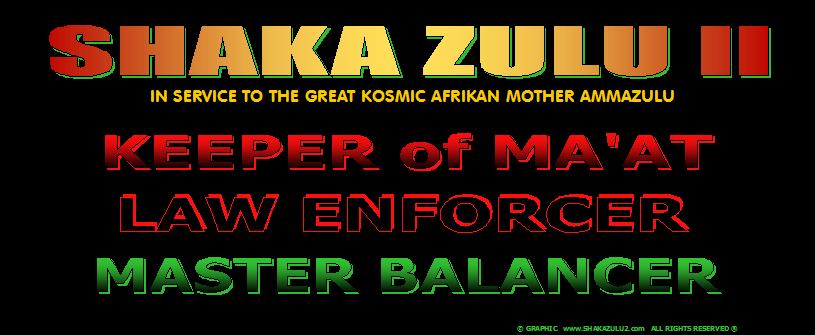 ZULU -- RENEGADES and SYSTEMS BUSTERS
Our task is to take this
KNOWLEDGE
inside of ourselves
TO ANCHOR A NEW FREQUENCY
on the Planet
BY ANCHORING IT IMPECCABLY INSIDE OURSELVES
. This is not easy. It was not meant to be easy. We
DID NOT
come here to have an easy assignment.
We are renegades, and we have been renegades
...
Before we came into the body, all of us committed to designing events that would
FIRE OUR CODINGS
, or
BLUEPRINTS
that would
ACTIVATE OUR MEMORIES
. Then we came into the body and we forgot. All of us have had our blueprints and codings fired to some extent because we overstand that there is a
DIVINE PURPOSE or DIVINE PLAN
that we are a part of…
Part of the
FRICTION
we feel with others is that we are on this
PATH of EVOLUTION and BURSTING FORTH
. Others don't like it (and are jealous) because they
ARE NOT CODED
at this time to respond the way we are. Some
ARE NOT CODED AT ALL
for this…
As members of the Family of Zulu Light Warriors,
WE ARE RENEGADES
. We are
SYSTEMS BUSTERS
, here to conquer our own fears and to show the rest of the Planet that there is
NO REASON
to fear anything. We love to go in and cause trouble. We are famous, our branch of THE FAMILY. We are famous for going into
SYSTEMS OF REALITY
,
ALTERING THE FREQUENCY
, and thus bringing
LIGHT/KNOWLEDGE
. It is NOT our task as members of "THE FAMILY" to proselytize. We simply go into systems and act as
RECEPTACLES
; we receive the
CREATIVE COSMIC RAYS
into our bodies, the bodies that we occupy as humans. We are in disguise as humans, and we
ALLOW A PROCESS
to take place…
WE ARE CODED
, and as our memory begins to rise, we will respond to the plan with which we came here to participate
TO ALTER THE FREQUENCIES
. We will begin to
HOLD
,
KEEP
, and
MAINTAIN A CERTAIN FREQUENCY
and then to
LINE IT
.
IDENTITY AS FREQUENCY
is the sum total of our
PHYSICAL
,
MENTAL
,
EMOTIONAL
, and
SPIRITUAL
bodies broadcast as electronic pulsations. As we
LIVE OUR FREQUENCY
,
WE AFFECT EVERYONE
,
EVERY PLACE
we go. That is what we are doing now. There are many who already overstand their assignment, and there are those whose memories are just beginning to rise...
To read more
CLICK HERE
...
18 LESSONS
OF THE LAW of ONE
Cosmic Community
For Conscious Cosmic Citizenship




A NAVIGATOR of INFINITY at THE KOSMIC AFRIKAN MOTHER AMMAZULU.

AMMAZULU is The Great Kosmic MOTHER. AMMA is THE MOTHER of THE ZULU and ZULU means SPACE. AMMAZULU (also spelled "AMAZULU") is The PEOPLE of THE MOTHER SPACE in HEAVEN.... The WOMB of HEAVEN

Studied Knowledge Wisdom at Yunavasity of Cosmic Wisdom. AMMAZULU SON I AM. COSMIC I AM. ZULU I AM. Conscious Cosmic Citizenship. Black Wombman is the Foundation -- is a Race First Community....

This Website is Dedicated to "THE MOTHER" AND "THE WAY" OF "THE MOTHER."

WORDS TO LIVE BY
"MANY are the afflictions of the RIGHTEOUS, but THE GREAT MOTHER and AMADLOZI delivers them OUT of them ALL."

"Beloved, DO NOT think it STRANGE concerning the FIERY LESSONS that are trying you, as though SOME STRANGE THING were happening to you..."