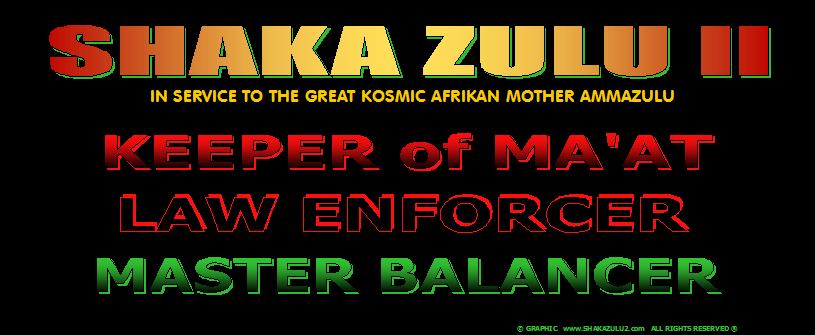 ZULU -- "LIGHT WARRIORS"
The ability to
USE THE HUMAN WILL
over the human mind is our
ULTIMATE RESOURCE
. This ability to
master the body
according to our
WILL
is exactly what the people in charge of the Planet
do not
want you to figure out. As more of us
BECOME SOVEREIGN AND IN CHARGE OF OUR OWN FREQUENCY
, those who
do not
want the new frequency here will bring an
opposite frequency to create chaos, confusion, and polarity
. Always, whenever a society is on the verge of a
huge leap or change
, there are diametrically opposed activities.
Some refer to us as "
WANDERERS
." We have agreed to come back on the Planet and we are on
A MISSION
. We come into these physical bodies and take them over, and we INTEND, through the power of our
SPIRITUAL IDENTITY
, to change the physical body. We all
SELECTED
with great care the genetic lines that would best give us head starts with all of this. Each of us
CHOSE
a genetic history through which members of the
ZULU LIGHT WARRIORS
have threaded...
As ZULU -- LIGHT WARRIORS, we have incarnated on this Planet to prepare ourselves to do our work. What is our work? Our work is quite simple: we carry
FREQUENCY
into systems that have
LIMITED LIGHT FREQUENCY
, because
LIGHT is KNOWLEDGE
(some call it INFORMATION). This is NOT cold, computer-data information; it is information that is transmitted BIOLOGICALLY through an
ELECTROMAGNETIC SEND-OUT/TRANSMISSION OF CONSCIOUSNESS
. This is what we are experts in. If we were to have a business card printed up for ourselves when we are in full memory of our identity, it would say something like this:
"Renegade Member of The Zulu Light Warrior Family. Systems Buster.
Available for altering systems of consciousness within the free-will Yoniverse.
On call."
We go for it! This is what we do. This is an aspect of our identity that we all have in common, and we are here. At this time. We are here primarily to
RE-MEMBER
who we are, to operate
multi-dimensionally
within the system, and to TEACH humans (the natives) in this place that have been
UNDER FREQUENCY CONTROL
for a long time...
To read more
CLICK HERE
...
18 LESSONS
OF THE LAW of ONE
Cosmic Community
For Conscious Cosmic Citizenship




A NAVIGATOR of INFINITY at THE KOSMIC AFRIKAN MOTHER AMMAZULU.

AMMAZULU is The Great Kosmic MOTHER. AMMA is THE MOTHER of THE ZULU and ZULU means SPACE. AMMAZULU (also spelled "AMAZULU") is The PEOPLE of THE MOTHER SPACE in HEAVEN.... The WOMB of HEAVEN

Studied Knowledge Wisdom at Yunavasity of Cosmic Wisdom. AMMAZULU SON I AM. COSMIC I AM. ZULU I AM. Conscious Cosmic Citizenship. Black Wombman is the Foundation -- is a Race First Community....

This Website is Dedicated to "THE MOTHER" AND "THE WAY" OF "THE MOTHER."

WORDS TO LIVE BY
"MANY are the afflictions of the RIGHTEOUS, but THE GREAT MOTHER and AMADLOZI delivers them OUT of them ALL."

"Beloved, DO NOT think it STRANGE concerning the FIERY LESSONS that are trying you, as though SOME STRANGE THING were happening to you..."